A Travel Guide to San Jose del Cabo, Mexico
Over the years, I have thoroughly enjoyed trips to Mexico. Our recent trip to Mexico took us to San Jose del Cabo to celebrate the 10 year wedding anniversary of my sister and brother-in-law. This city is located just 20 miles northeast of Cabo San Lucas. San Jose del Cabo is more relaxed when compared to Cabo San Lucas. It is a historic town that is full of character and charm.
On every vacation, I like to have some down time to relax, mixed with exploring the area and trying out some delicious restaurants. Fortunately, on this recent trip we had the perfect mixture of relaxation and exploration.
Take a look at an itinerary that will get you out and about, while also finding sufficient time to lay by the pool and get your dose of Vitamin D.
Where to Stay
The place to stay is Cabo Azul! Everything from the decor to the service is top notch. The hotel decor is stunning with bright white walls and dark wood finishes. The rooms are spacious and offer beautiful views of one of the pools or the sea. Rooms have a large living space that is great for unwinding after a day in the sun.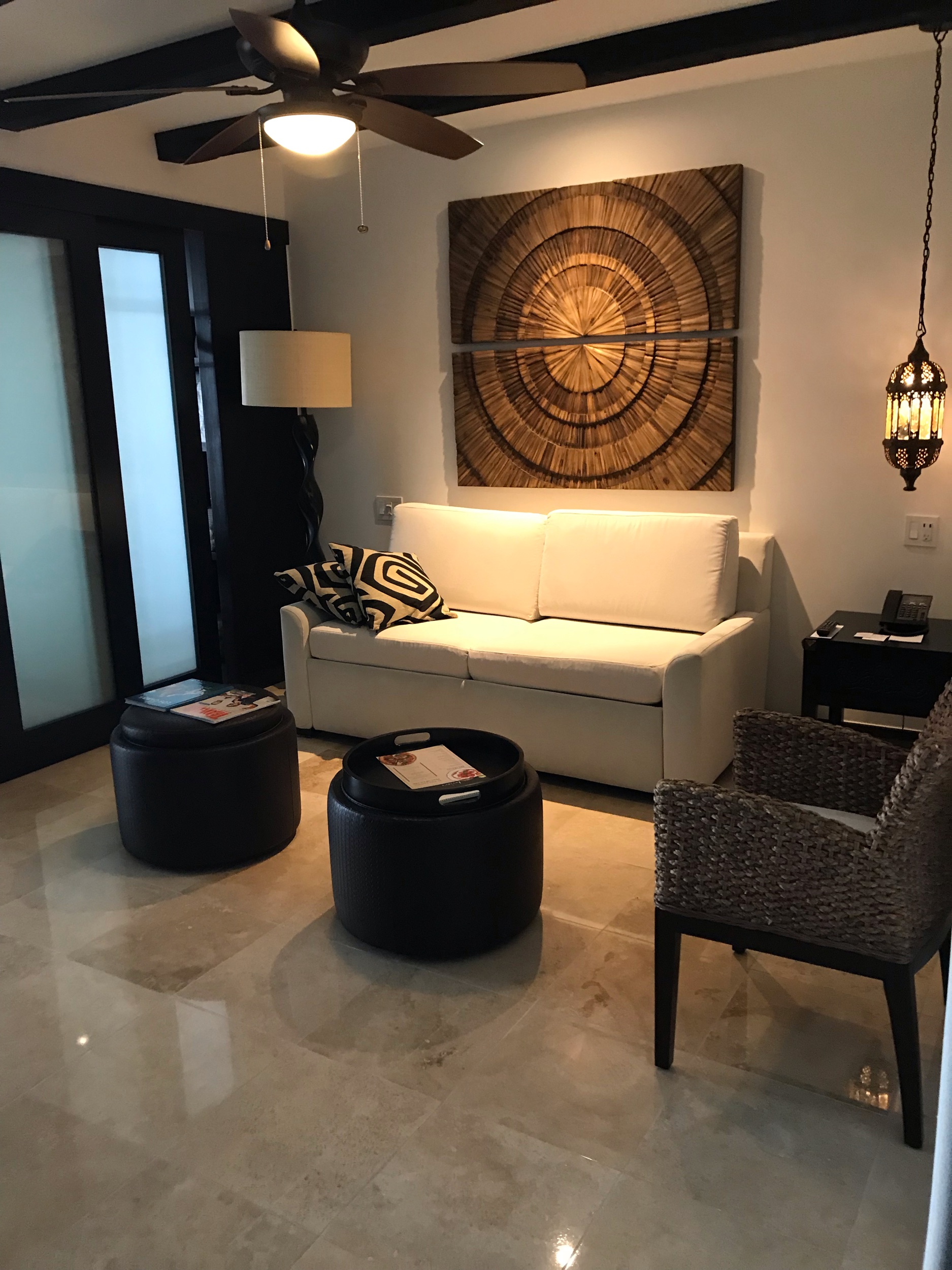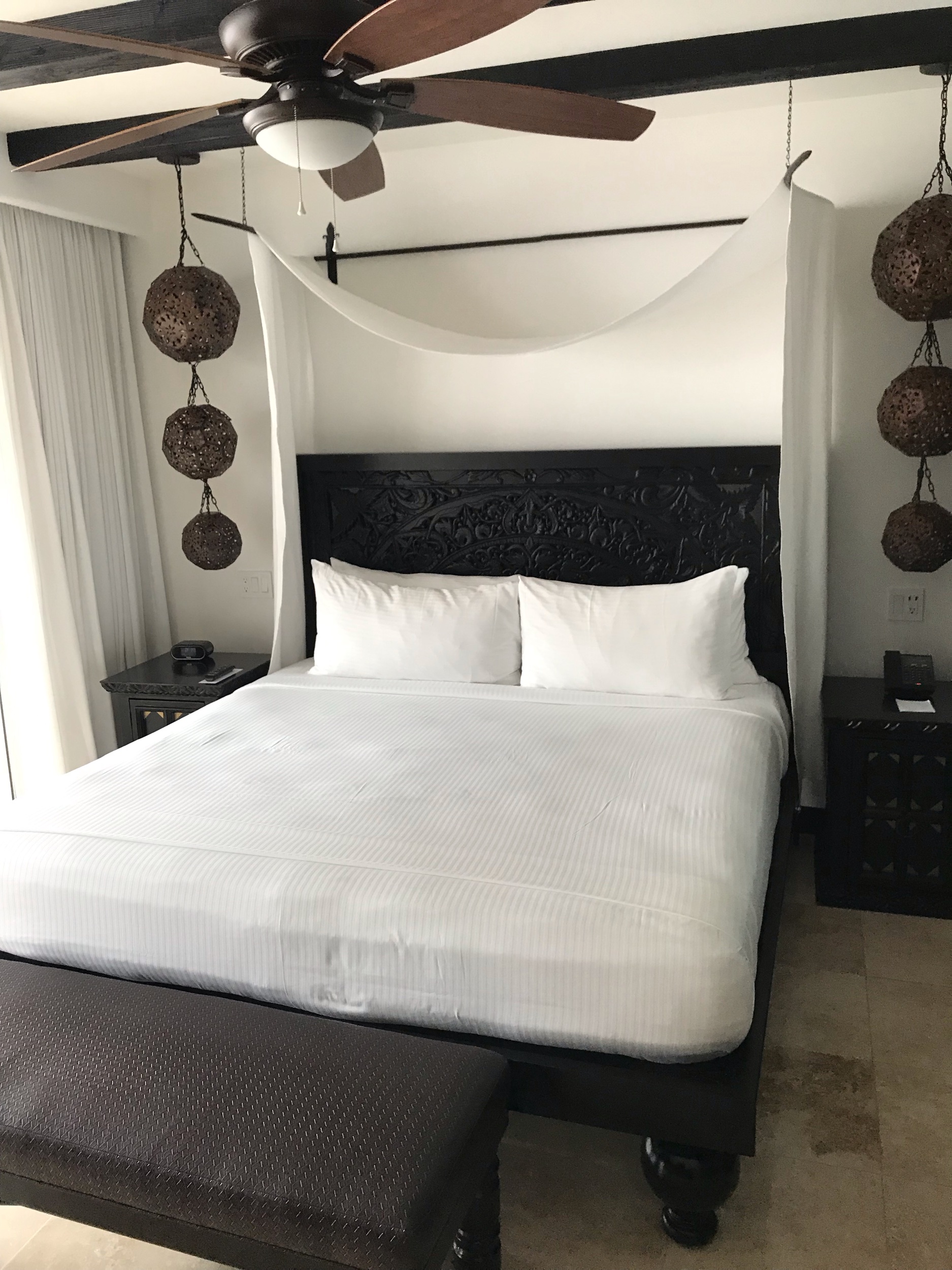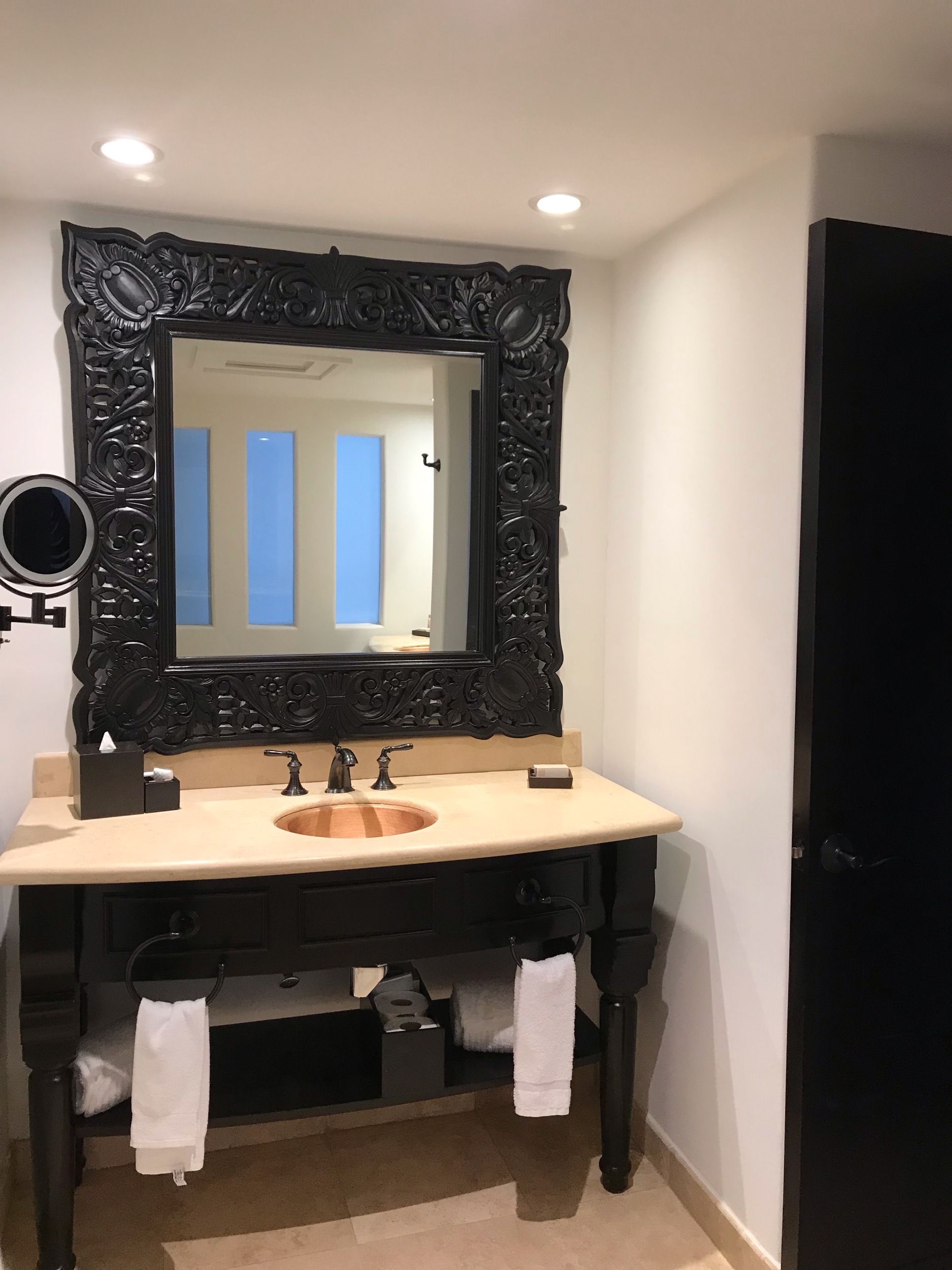 The hotel is family friendly. There is a family pool that has a waterslide, which I highly recommend trying. I mean, you're never too old for a waterslide ride. The hotel also offers activities for kids that are available at an additional cost.
This was our second visit to the hotel and hope it won't be our last. The resort has all we needed and more for a perfect adult getaway!
Where to Eat
While staying at Cabo Azul, you'll have to eat a meal or two at Javier's. The food and the views at Javier's are fantastic. The restaurant is open for breakfast, lunch and dinner. Room service and the pool side restaurant are also available for more casual dining.
Flora Farms is a MUST of places to visit for dining. This farm-to- fork restaurant is situated off of a dirt road and it is well worth the quick trip in a cab or Uber. You won't forget the incredible dishes and drinks prepared for at this popular location. Don't forget to purchase a few goods from the bakery before you leave! After eating, walk around Flora Farms and visit the shops and enjoy the scenery. This will be a spot, that will leave you inspired! I would make reservations in advance to reserve a time for an amazing meal.
A dinner spot near Cabo Azul is Mi Cocina. The restaurant is located in the Hotel Casa Natalia. This is a quaint restaurant that offers an intimate outdoor dining experience. The chicken mole was delicious!
If you make your way into Cabo San Lucas, I highly recommend eating at a local taco shop. My suggestion would be to grab a bite to eat at Tacos Guss. The prices are extremely reasonable and you'll walk away very satisfied with the fresh tortillas and tasty carne asada. Tacos Guss offers an authentic meal and environment.
What to Do
Cabo Azul is a resort that has all that you need if you are looking for a place to enjoy and not leave during your stay. Take advantage of the daily exercise classes, the gym or outdoor activities, but make sure you leave some time for the pool.
If you are wanting to venture out, there is a lot to do nearby. Several day trips are available through the Cabo Azul concierge. There are also numerous well known golf courses in the area. If you have the time, plan a trip to Cabo San Lucas and take part in the tourist attractions.
Cabo San Lucus is where to go if you are looking for a lively nightlife option. Streets are lined with clubs along with the well known tourist bars the Giggling Marlin and Cabo Wabo. A night in Cabo will have you dancing!
A few tips
When planning for your vacation south of the border, keep these tips in mind.
Make sure you have a current passport that will not expire within 6 months of your travel dates.

There is no need to exchange money into pesos. U.S. dollars are accepted everywhere.

Take note of the exchange rate, so you have an idea of what you are spending. Many items have prices listed in dollars and pesos.

Plan a trip during the off season for more reasonable rates

Take a taxi directly from the airport to your hotel. It will be a quicker ride than through a shuttle service that will make several stops.

Brush up on your Spanish skills and speak as much of the language as you can. While most people speak English, it's great to communicate in the native language.

As you plan out your adventures, take an Uber when it is convenient. The cost of an Uber was significantly less than a taxi.
Start planning a vacation to Mexico and you won't regret it. It's a great country with several areas to visit. Whether you are traveling with friends or family, this is a great getaway destination!